The latest project to join the Myriad-RF family is concerned with the creation of RF front-end modules, which can be used together with an SDR platform in order to create a custom wireless solution, for use where a particular application might have a requirement for increased transmit power or filtering, for example.
Sony PA and Tuner module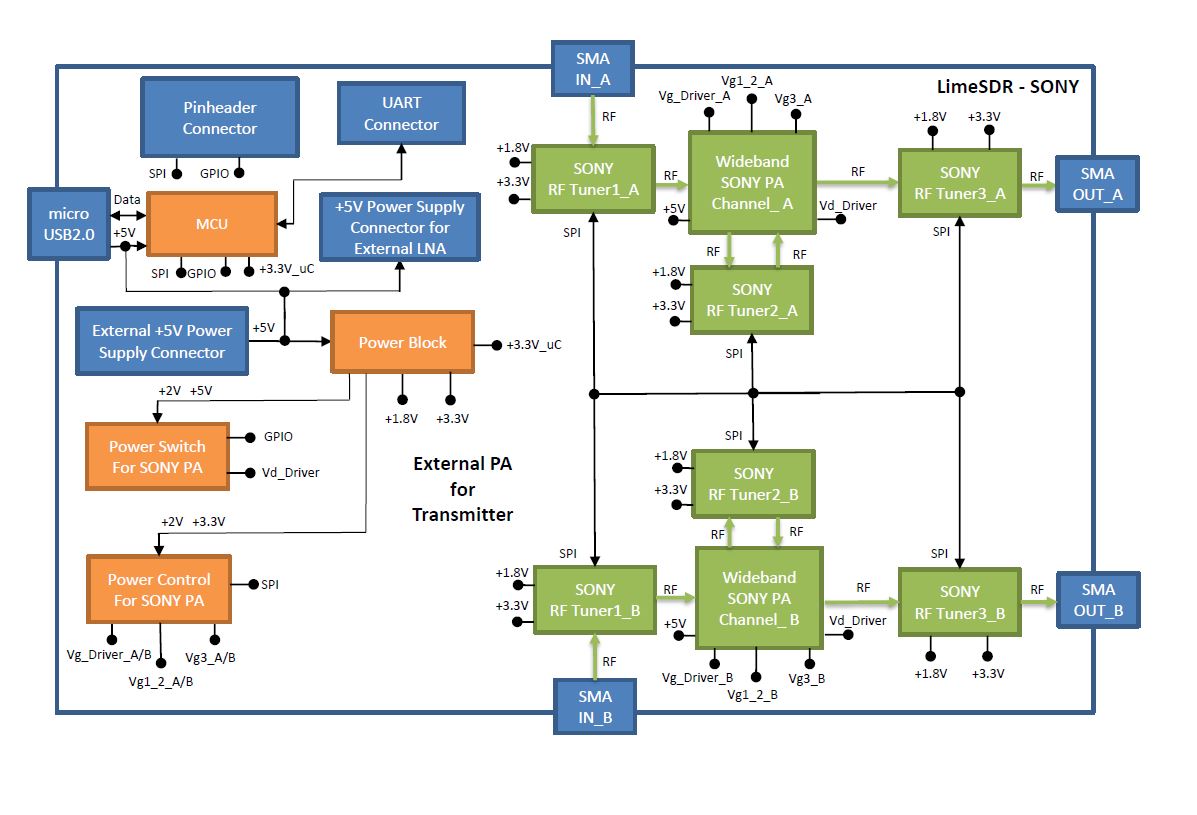 Dual-channel PA module based around Sony UHF-3800MHz configurable MMIC power amplifier and Sony 2-Bank tuner devices, with USB configuration via Atmel AVR microcontroller.
Frequency range: 0.3 – 3.8GHz
Gain (W-CDMA): min 9.6dB, max 42.1dB
Power Output (W-CDMA): min 11.1dBm, max 19.9dBm
Power Supply: 5V from USB3 (optional via external power source)
Interfaces: SPI, GPIO
Connector: Micro USB2 (on PC plugged into USB3 for max I = 0.9A)
Board size: 63 x 40mm (PCB: 40 x 40 mm)
Heatsink size: 28 x 29 x 15mm
TriQuint LNA module
A compact dual-LNA board with TriQuint TQP3M9005 devices with the following characteristics:
50 – 4000 MHz
15.3 dB Gain at 1.9 GHz
0.8 dB Noise Figure at 1.9 GHz
14 dB I/O Return Loss)
+34 dBm Output IP3
+22.3 dBm P1dB
50 Ohm Cascadable Gain Block
Unconditionally Stable
High Input Power Capability
Single Supply, 50 mA Current
SAW filter modules
SISO modules with a single SMA socket and plug, withTX and RX SAW filters from SAWNICS for bands: I, II, V, VII.