Campaign backers eagerly awaiting their LimeSDR Mini boards have something to whet their appetite in the form of a demonstration using SDRangel, the open-source signal analyser and general-purpose transceiver application.
In a video posted to the Crowd Supply campaign page and visible to all, Andrew Back demonstrates how Edouard Griffiths' popular SDRangel software is capable of interacting with the LimeSDR Mini – on top of the host of other demos previously posted including Osmocom, gr-fosphor, LuaRadio, gr-802-11, CubicSDR, Pothos, GNU Radio, and even the blocks-based Scratch visual programming language.
Evariste 'F5OEO' Courjaud has also been experimenting with a pre-production LimeSDR Mini, demonstrating its use as a DVB-S/S2 transmitter while connected to a low-cost Rock64 single-board computer (SBC).
In images posted to Twitter, Evariste shows how the LimeSuite software and dvb2iq can be used to create a fully-functional digital video broadcast station in a compact and low-power form. Evariste has also promised to share more details on his experiments in the near future.
Those looking to hone their SDR skills in general, meanwhile, should check out the latest in the Wireless Masterclass video series by Dr. Danny Webster, this time covering the issues encountered when radio work leaves the lab and enters the real world.
The third entry in Danny's ongoing series, the latest Wireless Masterclass looks at the issues encountered when radio signals enter the real world. Covering everything from Doppler shifts and ling-of-sight issues to 'bad neighbours' and propagation effects, the video offers a fantastic primer for anyone looking to get to grips with how radio works outside theoretical 'best case' scenarios.
Simon 'G4ELI' Brown, creator of the popular SDR-Radio.com software suite for Microsoft Windows, has demonstrated transmission support through the LimeSDR for the first time – though warns his work is "by no means finished."
"I spent a day working on transmit support for the LimeSDR. This is by no means finished, but I'm able to say that it works," Simon wrote on the project blog. "I have a few problems: big spur at 0 Hz, probably generated by a bad software mixer; noise bursts when switching from receive to transmit. The above are down to my own software, so I'll give myself a good kicking sometime and get this fixed later in 2017 or early 2018."
Community member Xavier Ruppen has shared a thermal analysis of the LimeSDR alongside a 3D printed case design with active cooling, offering a low-cost way to protect and cool the device during extended periods of use.
"Using Solidworks, we designed a plastic case to be 3D printed. The 12VDC fan is to be mounted on the top cover and is connected to the external supply on connector J21," Xavier explains. "A 9V to 12V PSU works best. Holes for SMA connectors allow access to every U.FL connector using SMA pigtails. A hole on the top cover permits access to the FPGA JTAG header. After 30 minutes of constant load, the board is still cool with an overall temperature of 31.5°C, a nearly 35°C improvement over the initial scenario!"
The case files for 3D printing plus a list of suitably-sized heatsinks for the LimeSDR's various components can be found on GitHub under the GNU General Public Licence 3.0.
Hot weather can have an impact on more than just the hardware you're running, with Wireless Design Magazine reporting on an IEEE investigation into how sunny days can impact devices operating in the 60 GHz spectrum, a potential issue for upcoming 5G cellular networks.
"Future 5G cellular systems using 60 GHz bands might work better at night because solar radio emissions seem to degrade such transmissions," said the magazine in summary of the work carried out by Ahmed Sulyman and colleagues. "In hot and sunny weather, PLE [Path Loss Exponent] values increased by 9.0 to 15.6 percent, compared to measurements captured at night in cool, clear weather. In other words, the integrity of transmissions were negatively affected by strong sunshine."
Ahmed's study is available in full on the IEEE Explore site, behind a paywall.
Samsung and KDDI have jointly announced a successful 5G cellular networking test for uplink and downlink handover on board a high-speed train, claiming to have hit a peak of 1.7Gb/s throughput.
In the live tests, which took place this October in Saitama, Japan, Samsung was able to demonstrate the ability of its "pre-commercial" 5G solutions – which includes a customer premises equipment (CPE) router, 5G radio access unit, virtualised radio access network (RAN), and virtualised core – to successfully handover a signal hitting 1.7Gb/s throughput at speeds of over 100 kilometres per hour (60 miles per hour).
"With 5G expected to bring railway services to a whole new dimension, the success of today's demonstration in everyday locations such as a train and train station is an important milestone indicating 5G commercialisation is near," claims KDDI's Yoshiaki Uchida of the test. "To fulfil our aim to launch 5G by 2020, KDDI will continue exploring real-life scenario experiments for diverse 5G use and business cases together with Samsung."
Networking giant Ericsson is also pushing hard on 5G technology, announcing the opening of its first 5G Life Campus in Belgium with a view to launching a test network in the first quarter of 2018.
Hosted at the Corda Campus technology centre, the 5G Life Campus will connect to Ericsson's research and development centre in Aachen, Germany, where the company's 5G development is already under way. "Ericsson and Corda Campus will engage Belgian enterprises to be key players in the development of 5G, helping to speed up industrial digitalisation in the country and Europe," claims Ericsson's Saskia Van Uffelen. "This 5G Life Campus, part of the 5G for Europe program launched by Ericsson and industries and institutes across Europe, will help contribute to Belgium's future economic growth and job market."
Finally, the Mare & Gal Electronics blog has published details of a 6×1 antenna switch design based around a selection of relays and the necessary protection elements to keep everything on the right side of safe.
"This is a complete project for 6×1 antenna switch," Mare explains. "It was built in more than 50 pieces around the world and performs really good. Even big guns use it for their systems. The project was designed with help from other OMs (S55O, S59MA, S50LD, S51CT, S51ZJ, SM2WMV/SJ2W and others)."
Altium Designer and Gerber files are provided for the project's printed circuit board, along with a design for a two-part folded sheet-metal housing. The licence of the project is not disclosed.
Focus On: Milan Savic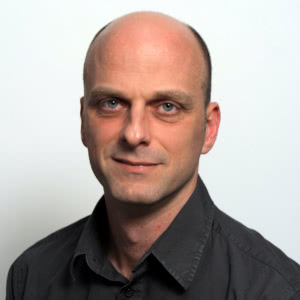 OTA's Focus On is a series of interviews with notable members of the Myriad-RF and wider software defined radio community. If you'd like to nominate someone to be interviewed, or would like to be interviewed yourself in a future OTA, send your proposal to ota@myriadrf.org.
For Milan Savic, design manager at Lime Micro and the leader of a team of radio frequency integrated circuit (RFIC) designers, progression into the world of radio came relatively recently. "My first experience of RF was with UWB [Ultra Wide Band] technology, which at a time – early in 2007 – was quite promising," he recalls. Prior to that I was in the analogue/mixed-signal IC design. UWB offered a vision of ultra-low power communication, with the location capabilities on top. I quite liked it and was sorry it didn't make it, but personally think we might still hear more of it. We were working on a 90 nm CMOS transceiver design, which was quite advanced technology at the time. UWB, especially pulse based, is extremely unconventional RF technology, so from a start it was almost impossible to go-by-the-book."
"I was really fortunate to get to know key Lime people almost 20 years ago, while I was still working at a university," Milan explains of his move to working at Lime. "We cooperated on some projects, and I really enjoyed it and was looking forward to be given a chance to work with them again. Apparently, I left a good impression then, so when the right time came they contacted me, and I joined Lime, together with the team that I have been working with for a decade. And we are enjoying every minute of it."
While much of Milan's time is spent managing his team of RFIC engineers, he still manages to be hands-on in the design of the parts. "I am still managing to do some of the design myself," he explains. "In addition, we get to do many of the other stuff related to the chips we design, such as characterisation, technical support, evaluation and application boards, firmware and software – so it is really interesting. Thankfully, the team is really versatile.
"I hope I will not sound pretentious, but I always considered the design to be a crown of the engineering, and the RF design to be a crown of the design in electronics, and finally, the RFIC design to be a crown of the RF design," Milan offers by way of explanation for his focus on RF technologies over the last ten years, "so I had a desire to give it my best shot. I was fortunate to be given a chance to work in this field."
That work isn't exactly straightforward, though – especially when you're working on field-programmable parts which can be called upon to work at a range of different frequencies at any time. "One of the main challenges is that the versatility and the flexibility, being the Lime's differentiator, must be the key aspects of the design," Milan explains. "Unlike designing for a particular application, particular standard and band, for which designs have already been done, one has to put an effort into stretching the technology as far as possible, for there will certainly be some application one could not envisage.
"IC design often faces the designer with new challenging problems, because the design cycles are rather long and costly, so designing what has already been designed means that one is already way too late to make it on the market. In addition, RFIC design, particularly high-frequency and wideband, is a relatively new area, meaning that both the methodology and the tools are not fixed yet, so one often has to be creative."
For those thinking of following in his footsteps and breaking into the world of RFIC design, Milan has some advice: "There are great books available, also course materials from some great universities. But, even to be able to understand the answers provided, first the right questions, coming from the hands-on experience, must be found. So, joining an as-good-as-possible team, with people willing to share their experience, is important. RFIC has traditionally been considered a bit of 'black magic,' probably because experience is crucial."
Milan's view of the future is a positive one, too. Besides the technology itself, there's one key aspect which really holds promise: "What is really exciting is a fact that no one really knows all the possible applications," he explains, "the community is very much alive and finds new interesting ways of putting the design to use. It is as if we created something alive!"
As with any technical endeavour, though, there are sometimes setbacks – for which Milan and his team have a very traditional liquid solution. "With every new design put on a test-bench, it has never run smoothly. We always have a moment in which we face the possibility of complete failure, but so far – touch wood! – it has always ended well. As if we were forced to learn to appreciate it. Which makes a beer after a week of struggle even tastier!"